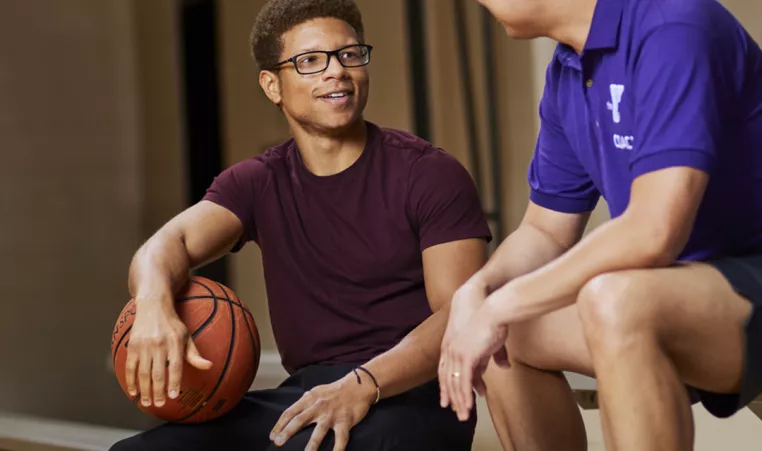 As we approach the end of this year, many of us take these last few weeks as opportunities for reflection. We reflect on all we have accomplished this past year, and possibly scribble down new goals we plan to strive for after the clock strikes midnight on December 31st. We often hear, "New Year, New You." Those words circle in our heads as we jot down notes for our future selves—people who in our minds, are better versions of who we currently are.
The Billings Family YMCA is here to pose the question—why do they say, "New Year, New You?" as if the current "you" is not enough? The current "you" is extraordinary – why change it?
Sometimes, the only change we actually need is to add something enriching to our lives. At the Y, we invite you to rethink your resolutions and find something new this year – something to help you find the confidence to embrace and appreciate all that makes you, you!
1. Find a New Passion: At the Y, you'll find countless opportunities to get moving and experience the joy of better health. All it takes is one first step! Find what moves you. Choose from one of our 100+ group exercise classes or get involved in a new activity today! Check out our class selections here.
2. Find a New Strength: Our supportive community will inspire you to find your inner strength. Y personal training is a great way to learn more about what your body is capable of—find your strength and ask about Y personal training today. Learn more here.
3. Find a New Flow: To be our best selves, we need to take care of our whole selves. Find balance in spirit, mind and body with our mind and body classes, including Yoga, Pilates, Barre and more!
4. Find New Friends: There are no strangers, just friends we haven't met yet! Friendship is important at any age, from toddlers to seniors. The Y is the place for lifelong connections—find your friends today. 
5. Find a New Perspective: Neighbors from all backgrounds and walks of life discover common ground and broaden their perspectives at the Y. Get involved in and find a new perspective. 
6. Find a New Purpose: Whenever a neighbor needs support, the Y stands ready to help with open arms and caring hearts. Whether you're providing food to neighbors in need or making sure that all kids have a safe space to grow, volunteering is sure to fill your cup and help you find new purpose. Learn more about volunteering at the Y here.